Stainless Spring Steel
Spearpoints
By using hardened stainless spring steel in the manufacture of these tips we have created what every spearfisherman is looking for maximum strength and durability, reduced diameter, weight and drag as well as an easy and fast way to extract fish from the tip.
The Slimline is available with Rockpoint, Tri-cut or 5/16″ threaded point.
Slimline Speartip

Shaft Tips

Paralyzer

Stainless Spring Steel
Slip Tips
Hardened stainless spring steel tips with Rockpoint or Tri-cut, heavy cable (1/16″ or 3/32″) with loops to connect to reels or shock cords.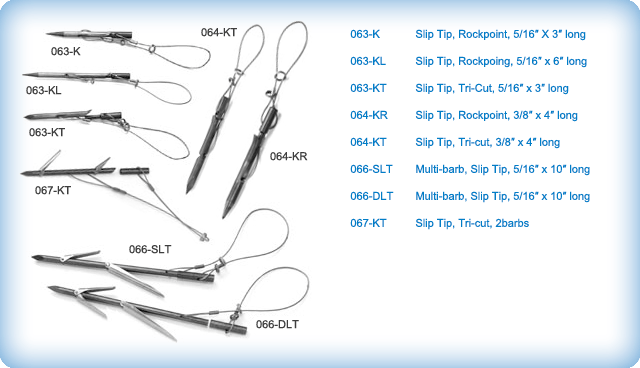 Fish
Stringer
An advanced, yet simple to use fish keeper that renders cumbersome bags and metal loops obsolete. The hardened, stainless spring steel pin is slightly curved at its sharpened tip for easy penetration of the fish while the 350 lb. test cord with removable stainless steel ring will securely hold your catch.

Stainless Steel
Spearpoints
Tips

Shafts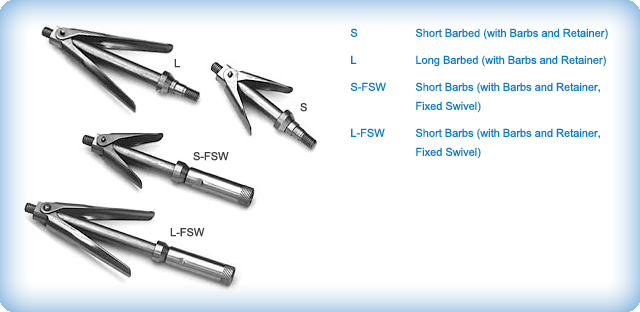 Adapters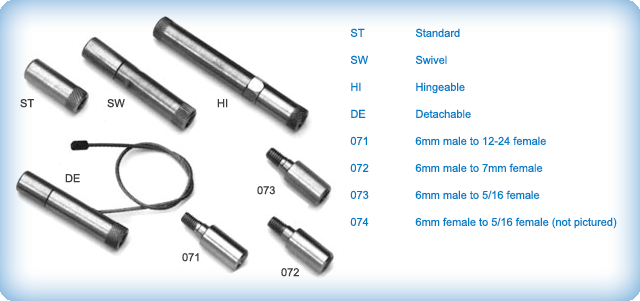 Stainless Steel Barbs, Pins and Retainer Rings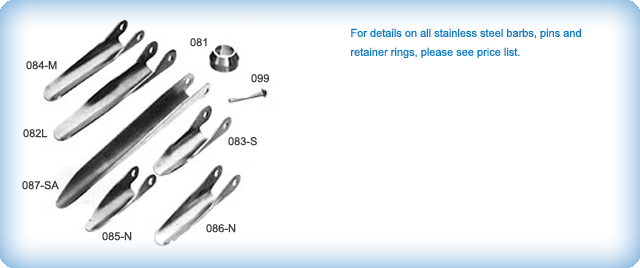 A.B. Biller Economy Stainless Steel & Plated Spearpoints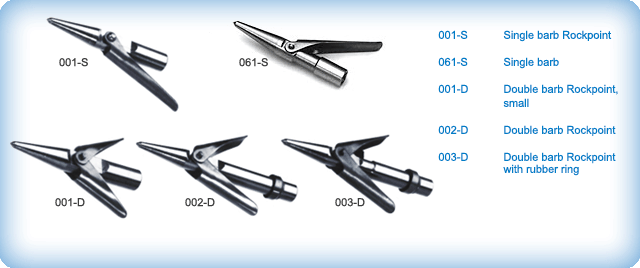 Assembled Spearpoints
Here are just a few spearpoints assembled as needed from the components shown above.