All A.B. Biller shafts are stainless spring steel manufactured from a special alloy originally developed for the U.S. Navy. Heat treated to Rockwell 44C, these shafts produce a unique combination of hardness and spring tension.
Line shafts 42″ and longer come with 3 grooves to accommodate 3 bands if desired.
Floridian
Shaft

Shafts
For a detailed description of all available A.B. Biller shafts, please consult your A.B. Biller dealer.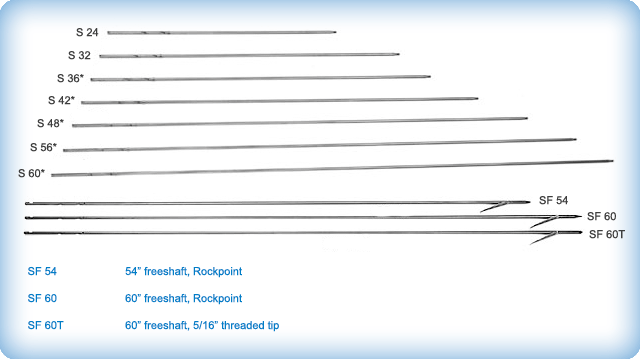 Spearshafts & Powerhead
Holders